Selena's Landscape, Design & Tree Service, LLC.

Call us today at  484-645-4707


About Selena's Landscape, Design & Tree Service

Selena's Landscape, Design & Tree Service is family-owned and operated right here in BRYN MAWR, PA. Other companies may offer similar services, but our services are the best, and come with a personal touch. 

Interested in learning more?

Our Staff

At Selena's Landscape, Design & Tree Service are extremely proud to attract and retain some of the best people in the landscaping business. Talented, experienced and handpicked, our staff is committed to the highest standards of excellence for all landscape, design and installation projects, from your first consultation to the continued maintenance of the completed design.

Our dedicated staff represents a broad spectrum of talent and training, with the shared goal of creating beautifully innovative, one-of-a-kind solutions that fulfill every client's dreams and desires.

Joel M. Allen II  is President and founder of Selena's Landscape Design & Tree Service Gasper His professional experience spans several different careers, from working as a Chef in many difference industry to managing the family delicatessen business. His break into the field of landscape design and tree service began when he first started helping friends spruce up their homes and gardens on weekends. Joel saw this as an opportunity to combine his love of the outdoors and growing things with his love and acumen for business.

It is Joel entrepreneurial vision which has guided the company through more than 35 years of growth, evolving from a one-man operation to a full service landscape design and tree service firm. Joel works closely with members of the Selena's team and monitors every project bearing the company name.

Joel E. Allen III - age 18 is the president and owner of Allen & Allen Motor Speedway Racing – Slot Car and Radio Control Racing at its Best. He love being in business and helping his sister Selena in her business. Joel expertise is Math and he is a straight A student at Haverford Middle School and will be attending the Haverford High School this coming year in 2014.

Weston Allen, IIII our dog he handles Our Legal Department. Don't pay the bill, well what can we say! 

Active duty Service members receive an additional 15% discount as a thank you for their service. One any of our Lawn Care Services over $500.

Dear Sir/ Madam,

  My name is Selena Allen and I am the president of Selena's Landscape, Design, and Tree service. Since the age of 5 I have always loved helping out my father in the yard. By helping to put together a pond, making a vegetable garden, making bird houses, and etc. My passion for nature came from my great grandmother who also loved to grow things in her yard. 

When I was 8 my father, Joel Allen II who is the vice president of the company allowed me to go into business. Since then my dream and the business has blossomed tremendously over the years. We have impeccable services that include Power washing, Landscape design, Lawn care and Pest Control, Junk removal, Fence services, Gutter cleaning, and much more. 

Even for people who want to know how to care for their lawn, we also offer lawn care classes. Besides our outstanding services, we also have a committed staff that works hard and strives to appease our customers. They are trained to give our customers a since of clarity, while also giving honest feedback and meeting the customer needs. We are a family owned business that loves sharing our knowledge of landscaping to others. I am hoping after reading this letter you will consider having Selena's Landscape, Design & Tree services apart of your Home and Commercial needs. 

Thank you again for your time and have a wonderful day.

  Sincerely, 

  Selena Allen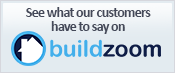 Please welcome Philadelphia Home Contractor to our family of services

Lindsay & Sons Construction has 19 years of experience that we'll use to facilitate your next construction project in the Philadelphia area. If you'd like to discuss your wishes with a reputable general contractor, contact our office and request your appointment today.

Membership:

NALP - National Association of Landscape Professional

Continuing Education Courses at

RUTGERS University New Brunswick NJ

Landscape Certificate Programs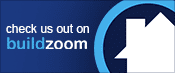 Memberships

                       For more information please click on the banner below.