Selena's Landscape, Design & Tree Service, LLC.

Call us today at  484-645-4707

PEOPLE TO PEOPLE 

AMBASSADOR PROGRAMS

For more information please 

visit www.peopletopeople.com

Dear Friends and Family;

Ms.Selena Maria Allen, CEO of Selena's Landscape, Design & Tree Service was selected to the People to People Ambassador Program by her school teacher at Coopertown Elementary. 

People to People Ambassador Programs is the world's most recognized and respected student travel provider. Across five decades and seven continents, we've challenged tomorrow's leaders to expand their global awareness, discover new experiences, and have the time of their lives. 

Student Ambassador Programs

International educational travel programs on all seven continents for students in grades 5–12 . Student Ambassador Programs are typically 14–23 days in length and feature unique activities for building independence and maturity, exclusive cultural moments to increase global awareness and exciting destinations to foster a love for international travel and foreign cultures.

The tuition for our international programs ranges from $4,500-7,999, depending on length, destination, and itinerary.

Program Name : Tales of Two Cities

Date of Departure: July 3, 2014 / Airport: Philadelphia

Eligible Grades: 5th / 6th

Total Price $6,279.00

Thank You,

Ms. Selena M. Allen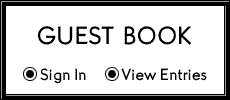 Like to leave a message for Selena, please do so here.

We all Did It !

We like to thank all of you for supporting me.

Selena Allen 

6,279.00 - 6/13/2014

I have completed my Tales of Two Cities trip, I like to thank all of you who help me. Thank you with all of my heart.