Selena's Landscape, Design & Tree Service, LLC.

Call us today at  484-645-4707

THE HANDYMEN Your SMALL JOB SPECIALIST.

HAVING A PARTY.

Have a HandyGirl Party Today. 

Just fill out the form below.

702 Preston Ave, Bryn Mawr, PA. 190010, www.jallenenterprises.org email jallenenterprises@verizon.net

Try our Beautiful Collection of HandyGirl Dresses

To Do List

The Handymen Services focuses on quality service at an affordable price. We are committed to providing you with a safe courteous home improvement experience. Below are some areas where we can help you with your "to do" list:

Bathroom

Caulk & Grout

Drywall/Plaster Repair

Paint

Miscellaneous Repairs

Bedroom

Closet Organizers

Drywall/Plaster Repairs

Window Treatments

Door Repairs

Paint

Bookcases

Furniture Assembly

Moulding/Trim

Mirrors/Paintings/Tapestries

Miscellaneous Repairs

Seasonal Maintenance

Insulation & WeatherStripping

Holiday Decorations

Hard to Reach Light Bulbs

Painting Touch ups

Check Smoke Detectors & CO Detectors

Family / Living Rooms

Wall/Shelving Units

Drywall/Plaster Repairs

Furniture Assembly

Window Treatments/Installation

Mantel Installation

Mirror Installation

Moulding/Trim

Kitchen

Drywall/Plaster Repairs

Backsplash Installation

Caulk & Grout

Door Installation/Repair

Window Treatments

Moulding/Trim/Miscellaneous Repairs

Utility Room

Dryer Vent Cleaning

Miscellaneous Repairs

Home Exterior and Gutters

Deck Cleaning & Sealing

Deck Repair

Painting Touch ups

Front Door Installation/Repair

Wood Rot Repair

Fence Installation/Repair

Pet Doors

Masonry Repair

Downspouts

Garages

Cleanup & Organization

Handrails/Stairs

And Much More!

Talk to us about your entire checklist!

Being a member of Handyman club of American, HomeAdvisor, Angles List  we work with a select few sub-contractors for specialty trades such as plumbing, gas lines, and electrical items. This is required by building code and is a good safety practic.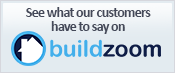 The Handymen Services focuses on quality service at an affordable price. We are committed to providing you with a safe courteous home improvement experience. Below are some areas where we can help you with your "to do" list: